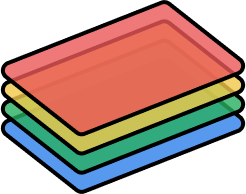 DeckSwap
The Token Sale has Completed
Thank You
The Problem
The top 4 deck-list sites alone generate 68 million visits each month. Deck guide authors however receive no compensation for their work, which in some cases represents hundreds of hours of research and development. These 4 sites make an estimated $720,000* in ad revenue monthly but fail to pay deck guide creators a single cent.
The Solution: DEK
Deck Coin (DEK) allows players to buy and sell deck guides seamlessly. Our coin enables easy low fee transactions that let anyone get rewarded for the content they make. With your help, DEK can become the most valuable industry-wide card game asset.
DeckSwap
DeckSwap runs on DEK and is the first marketplace for digital card games. By creating a unique experience for each game, DeckSwap can provide value to all digital card game players. A beta release is slated for Q4 2017.
Features
Tool set to create detailed guides
Game agnostic platform
Robust review and commenting system
Support for multiple languages
User verification and rank monitoring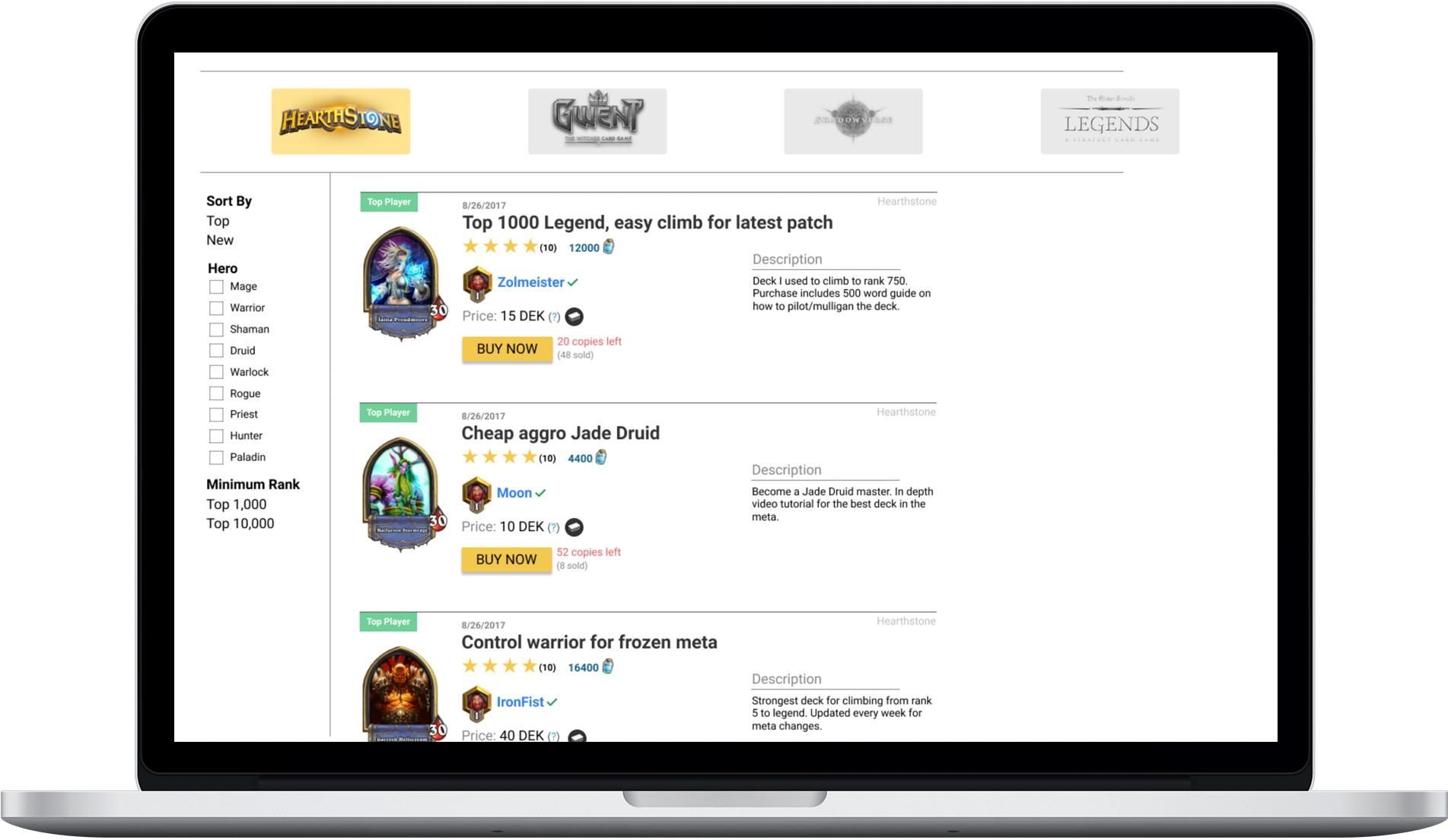 Roadmap
Token Sale
Token Sale Begins: October 24th, UTC -6
Token Sale Ends: November 24th, UTC -6
Deck Coin available for sale: 70,000,000 (70%)
Unsold tokens will be destroyed
Exchange Rate: 1 ETH=28,000 DEK
Token Distribution: Immediate (ERC20)
Minimum Transaction Amount: 1 DEK
Maximum Transaction Amount: 812,000 DEK
Bonus Structure:
Oct. 24 - 31: 40%
Nov. 1 - 7: 20%
Nov. 8 - 14: 10%
Nov. 15 - 24: 0%
Token Distribuition
70%

Token Sale

25%

Promoting DEK

5%

Operations and Founding Team
Use of Funds
70%

Marketplace Development

10%

Integration with 3rd parties

10%

Administrative

5%

Legal
Team


Full stack developer and creator of the Zorium framework. Experience in the video game industry running a gaming site with over 5 million users. Incredibly skilled developer that has a proven ability to build and maintain large applications.